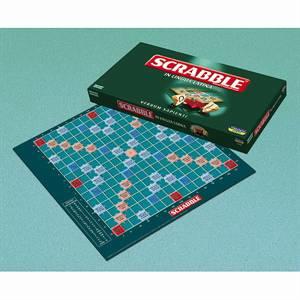 Scrabble Latin Version
Latin Scrabble - a new Scrabble challenge! Use your latin skills in an original way, and who doesn't like Scrabble? Verbum sapienti ...
Latin Scrabble has been created in conjunction with University of Cambridge scholars and the Cambridge Schools Classics Project. This is a great way to add interest to Latin learning in schools.
This game components are of lovely quality. Latin Scrabble features:-
a linen hinged playing board
100 wooden letter tiles
4 wooden racks
cotton bag
For 2-4 Scrabble players
Age: 10 years +
Size: 36x19x3cm