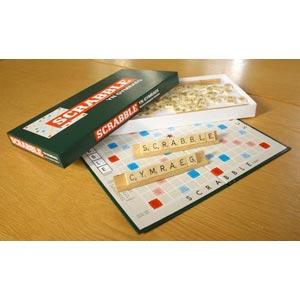 Scrabble Classic Welsh Version
The SCRABBLE- Welsh Language Version has everything in Welsh - the box text, tiles, game board and instructions. Makes a lovely gift, or aid to language studying.
SCRABBLE Classic Welsh. Fersiwn iaith Gymraeg o'r gêm Scrabble a werthwyd drwy Brydain yn gyntaf ym 1955; ceir 105 o deils pren, 4 rhesel bren, a bwrdd chwarae o ansawdd da.
Age: 10 years +
Size: 37x19x3m