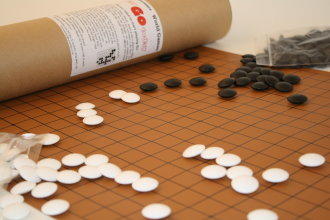 Play Go Today 1C - (19 x 19 in a tube)
An inexpensive full sized game of Go. It contains a 19x19 matrix on a 45.5x42cm leatherette board, 160 each of black and white 8.5 mm plastic stones and simple instruction leaflet.
This Go set comes in 45cm x 8cm diameter cardboard tube.
Weight: 886g